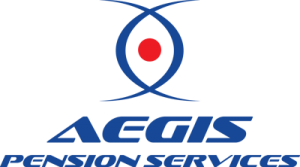 An independent provider
of custom actuarial and plan administration
support services to the qualified retirement plan industry.
Known for custom plan design, administration and actuarial services for closely held businesses.  We work with the business owner, his advisors and/or the TPA who administers the business' 401k plan to identify opportunities and design the plan which best meets the goals of the business owner.
Retirement Plan Professionals
and actuaries with expertise in qualified retirement plans,
specializing in defined benefit and cash balance plans.
Our clients include TPAs, financial advisors, CPAs and plan sponsors.
Involved From Plan Inception
through the distribution of retirement benefits to assure the plan is operated and administered in compliance with the rules governing qualified plans and sound actuarial principles.
Understanding Cash Balance Plans
A Cash Balance Plan is a Defined Benefit Plan that . . .
What Industry Experts Say
Financial Technology, Inc.
Aegis is serious in their commitment to provide TPAs the tools they need to include cash balance and defined benefit plans in the suite of services they offer their plan sponsor clients. They have developed and actively continue to grow the knowledge and skills needed to design and implement cutting-edge strategies within the highly regulated and ever-changing pension universe.
I highly recommend Aegis as a partner to help build your cash balance plan practice. They make complex plans easy to understand.